---
Dr. Steven J. Katz is Professor of Medicine and Health Management & Policy at the University of Michigan. He has received a number of project and program grants from the National Institutes of Health (NIH) to lead research that addresses cancer treatment communication, decision-making, and quality of care. He directs the Health Behavior and Outcomes (HBO) Program, the socio-behavioral research program at the UM Rogel Cancer Center. Dr. Katz received a National Cancer Institute Established Investigator in Cancer Control, Behavioral and Population Sciences Research Award (2006-2012). Dr. Katz received the UM Department of Medicine Conn Research Award and the UM Medical School Dean's Award for Excellence in Health Services Research. He received his MPH in the Robert Wood Johnson Clinical Scholars Program at the University of Washington. He received his MD from the University of California, San Francisco, and completed residency in Internal Medicine at the University of California, Los Angeles. Dr. Katz leads the Cancer Surveillance and Outcomes Research Team (CanSORT) centered at the University of Michigan. CanSORT is an interdisciplinary research program focused on population and intervention studies of the quality of care and outcomes of cancer detection and treatment in diverse populations.
Download Abbreviated Biosketch
---
Video profile provided by LabTV
---
Research Team
CanSORT investigators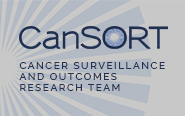 are interested in various dimensions of cancer quality of care in diverse populations. We study topics such as appropriate use of treatments; patient perspectives about treatment decision-making and care; the quality of diagnostic tests; and quality of life during treatment and in the survivorship period.
---
Education
01/1977-12/1979
B.A., Biology/Environmental Sciences, University of California, Santa Barbara, California
07/1981-06/1985
M.D., Medicine, University of California, San Francisco, California
07/1989-06/1991
M.P.H., Health Services, University of Washington, Seattle, Washington
---
Postdoctoral Training
07/1985-06/1988
Residency, Internal Medicine, University of California Medical Center, Internal Medicine, Los Angeles, California
07/1989-06/1991
Fellowship, Robert Wood Johnson Clinical Scholars Program, University of Washington, Seattle, Washington
---
Academic Appointments
09/1991-08/1998
Assistant Professor Medicine and Health Care Management and Policy, University of Michigan – Ann Arbor, Ann Arbor, Michigan
09/1998-08/2006
Associate Professor in Medicine and Health Care Management and Policy, University of Michigan – Ann Arbor, Ann Arbor, Michigan (Tenured)
09/2006-present
Professor Medicine and Health Care Management and Policy, University of Michigan – Ann Arbor, Ann Arbor, Michigan
---